Welcome Our New Mayor and Council Members!
January 12, 2022
Last night during the City Council Meeting, Mayor Brent Winder, Council Member Janet Lunt, Council Member Ben Hillyard, and Council Member Dorel Kynaston were sworn into office. We are grateful for their willingness to serve this great city and its residents. We look forward to this new chapter in Woodland Hills. We wish to thank Mayor Wendy Pray, Council Member Bob Ottley, and Council Member Paul MacArthur for their service and wish them well in their new endeavors.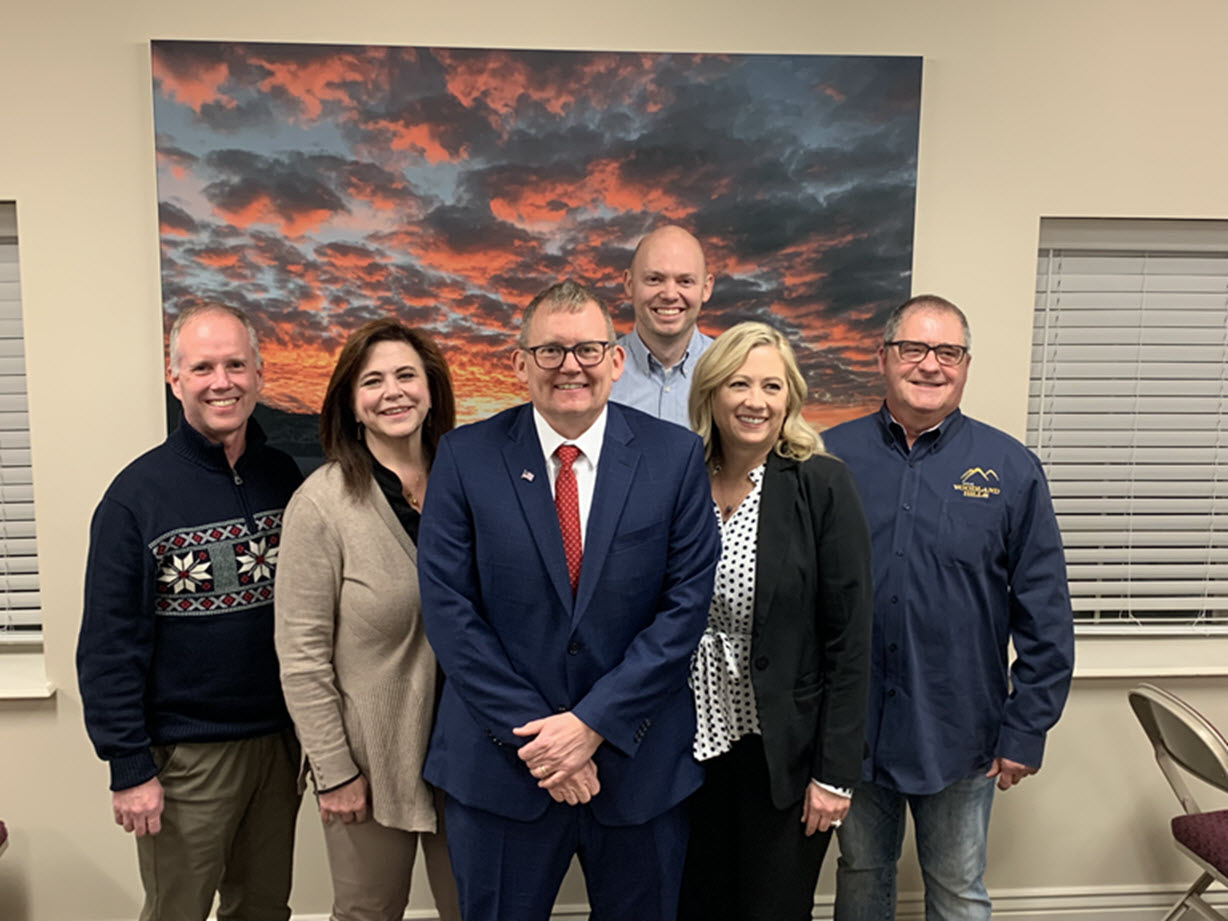 Pictured left to right: David Pratt, Keri Malkovich, Brent Winder, Ben Hillyard, Janet Lunt, Dorel Kynaston.